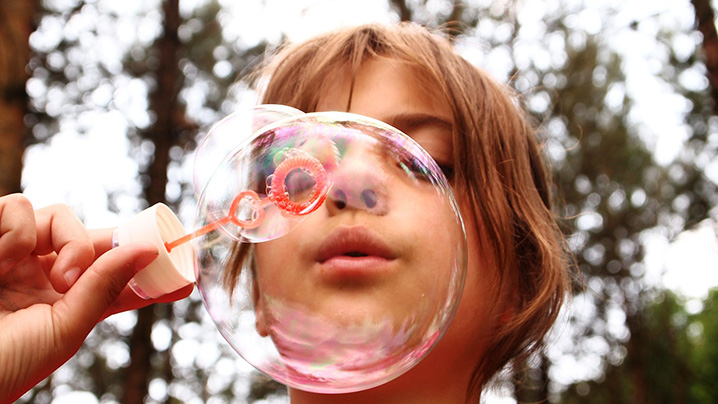 Be Fun!
So, you've covered the basics of what you'll need to be a prepared, safe, responsible babysitter, one who will definitely impress the parents.  But, there's one last thing you need in order to have the kids begging for you to babysit every time Mom and Dad need to go out:  Be Fun!
If you're a younger babysitter, it probably won't be too hard for you to think of what you liked to do at the children's ages and to be willing to play with the children.  If you're an older teenager, it might be a little more of a stretch to remember your own preferences at that age.  ☺
Here are some ideas to get you started!
Ask the kids about their favorite toys.  Most children will gladly show you what they love to play with and are thrilled to have the attention of a "big person".
Bring a few things of your own.  Having a babysitter bring puppets, crafts, games or toys is a big deal for most kids; it's like they're getting new things too!
Find out what's nearby that the parents say is okay: the playground, the library, the trampoline in the backyard, etc.  Even getting outside to play tag or hide-and-go-seek can be a great way to pass the time

and

get the kids tired out for naptime!  But, only take the kids places where you feel that you can safely keep track of them; especially if it's a new babysitting job, you might not be ready to take all six children to the park
Use electronics sparingly and according to the parents' policies.  It's easy to let the kids zone out on the iPad or with the TV, but stick to whatever the house rules are.
It can be tricky knowing what is fun for kids of different ages.  Take a look at these ideas from around the internet, to give you an even wider range of entertaining ideas for your next babysitting job.  (Don't worry, these won't be on the quiz!  Just use them to make your babysitting experience a fun one.  ☺)
6 Ways to Entertain Kids While You're Babysitting
Children's Exercise Guide:  Toddlers from 1-3 years old, Preschoolers from 3-5 years old, School-age kids from 6-8 years old, and School-age kids from 9-12 years old.
10 Crafts that Will Make You the Best Babysitter Ever